Hey Everybody it's been awhile since I updated. I've just been so busy that i didn't realize it had been so long.
I had the opportunity to have some High Quality photos taken of some amps and Ryan Marchman did an amazing job.
I have introduced a couple new amps and this one is one of my favorites.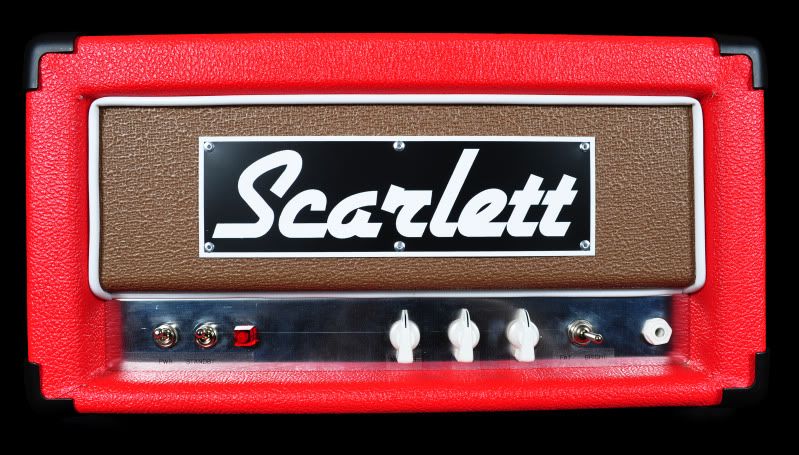 The Mini Scarlett. 15 watts or 7 watts selectable w/ switch. Gain,tone and master volume controls, Fat or bright voicing switch, 4,8,16 ohm speaker selector, 2 6v6 power tubes and 2 12ax7′s hand built by me. Very reasonably priced at $900